For the madly in love and adventurous souls
For the madly in love and adventurous souls

"Every relationship is unique.
Every wedding is special.
I photograph them just as they are –
authentic and real.
I create memories which will tell
the story of your love."
I am a  European destination wedding photographer from Pforzheim (Black Forest), Germany and I truly love to photograph people madly in love.
I am fortunate to follow my passion and able to do what I like the most: traveling to beautiful places around the world and meet new people, witness wonderful moments of their love and capture them with my camera. Nature is a huge part of my life and I use every chance to explore it. Destination weddings and adventurous elopements are some of my favorite.
Love is the great adventure. It is not perfect, it is real and absolutely worth of the journey! Just like a wedding, just like our life.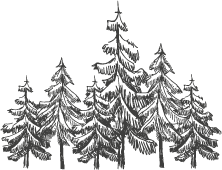 Explore the love adventures
Take a look at some of my favorite images
Welcome back! (I guess  you have already seen The First Part, however if you didn't – definitely go check it out before you continue reading this post). The second part of our Faroe Islands adventurous wedding shooting takes us through the wonderful locations of this incredible place. This time it is all about the white dress, messy hair and amazing view.
Firstly, we are heading to the Dúvugarðar at Saksun, where a beautiful valley ends with a blue lake. In addition to this, the send on the beaches of this lake has a quite unique grey-black color…
The previous parts (Part 1 & Part 2) of our Faroe Islands Adventurous Elopement were about intimacy and a extravagant white wedding dress. This time let's bring some color to our story! Most importantly, I would like to give credit to Lera & Jura for bringing 3 different outfits to such a remote place and carrying them all the time around. In addition, I must say they are not models and have never done a shooting like this before. However, they did an amazing job and tried everything I asked them to. Guys, you are are awesome! Certainly, I am looking forward to our next adventure together.
Love is the great adventure. It is not perfect, but it is real, exciting and fun. At least this is how I see it. Being able to share a journey with some else is a wonderful gift. In addition, my passion as a wedding photographer allows me to witness many beautiful journeys like this and tell a story of their love.
This last part of our Faroe Islands couple shoot with Lera & Jura takes us again through beautiful places around Faroe Islands, such as Tórshavn, Klaksvík and Drangarnir. That is to say, this is what was happening in between of our white and red dresses, so to speak.
Get In Touch
I am looking forward to getting to know you!