For the madly in love and adventurous souls
For the madly in love and adventurous souls

"Every relationship is unique.
Every wedding is special.
I photograph them just as they are –
authentic and real.
I create memories which will tell
the story of your love."
I am a  European destination wedding photographer from Pforzheim (Black Forest), Germany and I truly love to photograph people madly in love.
I am fortunate to follow my passion and able to do what I like the most: traveling to beautiful places around the world and meet new people, witness wonderful moments of their love and capture them with my camera. Nature is a huge part of my life and I use every chance to explore it. Destination weddings and adventurous elopements are some of my favorite.
Love is the great adventure. It is not perfect, it is real and absolutely worth of the journey! Just like a wedding, just like our life.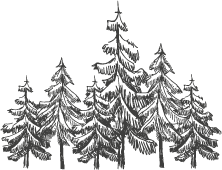 Explore the love adventures
Take a look at some of my favorite images
From the first moments at the Faroe Islands I felt like I am at another planet… Everything is different, everything is shocking beautiful… and calm. I couldn't be more excited about our 4 day Faroe Islands adventurous elopement! This was definitely an adventure!
Lera & Jura wanted to do something special after their official wedding at home,.. something, that they would remember for the rest of their lives. And I am very grateful they asked me to tell their story with my camera. It is a beautiful, intimate and a fun one. Join us through the 4 Parts of our journey!
Get In Touch
I am looking forward to getting to know you!