Wedding photographer Pforzheim
Hey, my name is Oleg and I am a wedding photographer from Pforzheim. I truly love to photograph people madly in love!
I am blessed to be where I am today. As a wedding photographer I have a wonderful family and the coolest job in the world – I get to tell stories of the best days of your lives! This is a huge privilege and I appreciate it. I love to photograph non-traditional weddings where people do not care much about perfection, but more about meaningful, caring and joyful atmosphere.
What we are about to do together is personal, moreover, those beautiful moments of your Big Day are as personal as it gets. Therefore, I will do everything to make sure you are feeling comfortable in front of my camera. This is that way I would like to tell your story.
I am fortunate to follow my passion and able to do what I like the most: traveling to beautiful places around the world and meet new people, witness wonderful moments of their love and capture them with my camera. Nature is a huge part of my life and I use every chance to explore it. Destination weddings and adventurous elopements are some of my favourite.
Top 3 Wedding locations in Pforzheim
My favorite wedding location in Pforzheim. The Schwarzwald forest is all around it, small river Würm is flowing nearby and some beautiful fields make it a great company. Check out my recent wedding shoot out there.
Great place with old barocco style. It has everything you need for your Big Day: big open-air space, nice indoor location and some beautiful spots for a wedding photo shoot around it. Check out my recent wedding shoot out there.
Lovely all-in-one place for a civil wedding ceremony surrounded by a beautiful park.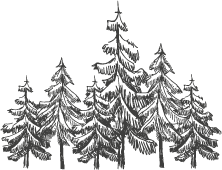 Take a look at some of my favorite images
Get In Touch
I am looking forward to getting to know you!
Take a look at some other stories: