For the madly in love and adventurous souls
For the madly in love and adventurous souls

"Every relationship is unique.
Every wedding is special.
I photograph them just as they are –
authentic and real.
I create memories which will tell
the story of your love."
I am a  European destination wedding photographer from Pforzheim (Black Forest), Germany and I truly love to photograph people madly in love.
I am fortunate to follow my passion and able to do what I like the most: traveling to beautiful places around the world and meet new people, witness wonderful moments of their love and capture them with my camera. Nature is a huge part of my life and I use every chance to explore it. Destination weddings and adventurous elopements are some of my favorite.
Love is the great adventure. It is not perfect, it is real and absolutely worth of the journey! Just like a wedding, just like our life.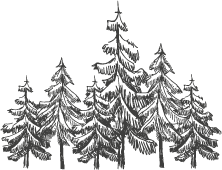 Explore the love adventures
Take a look at some of my favorite images
When I was getting my engineering degree (yes, I studied for almost 6 years in a tech university, however never worked as an engineer ever after, but this is a different story) I met Lisa and we became very good friends through all the study time. My passion for photography started back in those days and Lisa always told me that I should photograph her wedding when she will have one. Sure! But, you know how the life is, we moved to different countries and did not have many opportunities to meet.
Meanwhile, I got a text from her boyfriend Andrew and imagine my surprise when he asked me if I were willing to make a Sardinia (Italy) engagement shoot for them! Certainly I am! We have fixed the date and I went to Cagliari. 
Get In Touch
I am looking forward to getting to know you!